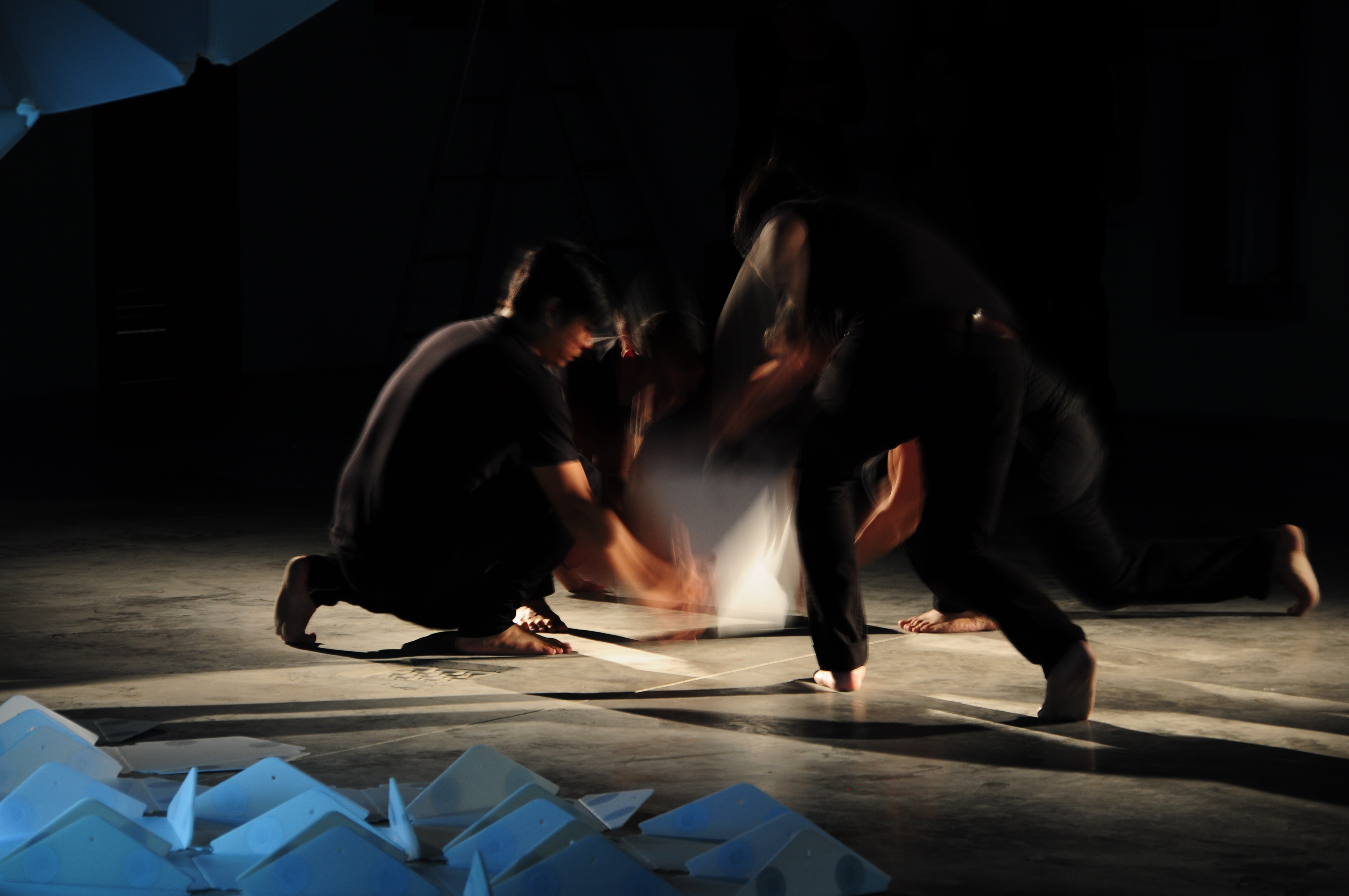 OR
March 14th OR, thejamjar, Alserkal Avenue, Dubai, UAE
Hour: 7 pm
Place: thejamjar Alserkal Avenue
Caravan collective in collaboration with the Star Too experimental theatre group presents a performance art piece entitled Or… Focalizing on the Caravan's design called ORI-GEN (magnetic modules where aggregation generate geometric compositions and structures) performers concoct action that is propelled by the shape-shifting constructs themselves. In a kinesthetic narrative, Or… explores the limits of signifiers and boundaries ensued. Multiform, the ORI-GEN transcends classification, proffering synthesis, possibly mending the divides. Through transformation comes the re-defining of space and material within, mirroring the recycling forces of nature.
Or is organized in occasion of the Art Week and marks the official opening of a new space for thejamjar.
The UAE's pioneering experimental theatre project, redefining theatre for regional audiences, STAR TOO runs innovative training programs and workshops as well as produces highly stylized multi-media performances staged mainly around Dubai's industrial zone. With a physical and visual approach, the multi-national group's creations push the boundaries of space- use, setting and narrative.
thejamjar is a community arts space that works to promote artists and support the development of Dubai's arts scene through its extensive arts programme, educational initiatives, and community projects.
thejamjar has moulded itself to the needs of the community and prides itself on making art accessible to all creating a platform for dialogue and interaction amongst like-minded individuals, artists, researchers, writers and creators.
www.thejamjardubai.com
for more info: http://www.artweek.ae